ERAS® on the Top 100 within Digitalization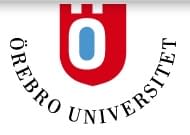 ERAS® – Enhanced Recovery After Recovery as a project has been selected by the Royal Swedish Academy of Engineering Sciences (IVA) to be on the top 100 list of interesting projects within digitalization.
Professor Olle Ljungqvist of Örebro University and one of the founders of the ERAS® Society is leading the research projects where the aim is to spread "best clinical practice" within Enhanced Recovery After Surgery – ERAS® on a global basis. Encare enables hospitals worldwide to implement and maintain ERAS® best practice. Please read more at Örebro University Website.
To learn more how you may start working with ERAS®, please contact Encare.